Exterior Drainage Systems For Homeowners in Orlando, Melbourne, Palm Bay or Nearby
Prevent basement water with a drain outside
When water enters your home, usually through your basement, it can only lead to unpleasant conditions, such as musty odors, mold, and much more. Sometimes, it's possible to stop this water from ever entering your home. There are several kinds of exterior drainage systems that might be appropriate for your home - and Florida Foundation Authority can help you find the best solution!
To get started on your outside drains, schedule a free estimate with Florida Foundation Authority! We serve customers in Orlando, Melbourne, Palm Bay and areas nearby.
What type of drainage service do you need?
---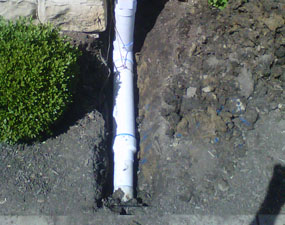 Downspout Drainage
Downspout lines carry water from gutters to a storm sewer, city outlet, ditch, slope, swale or catch basin. This prevents water from puddling and instead, channels it to the proper drain away from the home. The pipe Florida Foundation Authority uses is very strong and resistant to cracking or breaking.
---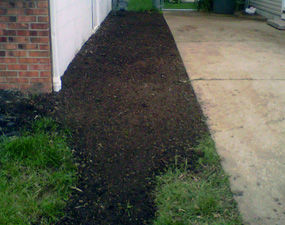 French Drains
French drains are perforated pipes installed underground and surrounded by loose gravel or stone. This system allows water to flow into the pipe and away from the home.
---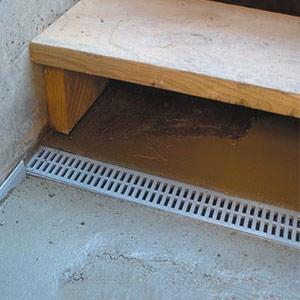 Trench Drains
A trench drain is a linear channel that's covered by a drainage gate. Florida Foundation Authority uses trench drains in front of garages, steps, and doors to collect unwanted water. This drain is usually connected to a drainage pipe or sump pump to dispose of the water away from the home.
---
Our comprehensive foundation services
Installing exterior drains is just one of the many ways that Florida Foundation Authority can help you keep your home safe and dry. If you believe your home might be a good candidate for one of the several kinds of exterior drainage systems we provide, if you're looking for more information, or if you're in need of other additional services, Florida Foundation Authority is here to help. Schedule a free estimate in Melbourne, Orlando, Palm Bay or nearby today!
Looking for a price? Get a no cost, no obligation free estimate.